Last week I was lucky enough to get to take some baby photos of 3 week old cutie, Michaela.  She has a beautiful full head of hair!  Even though it was a rainy day, Dayton was nice enough to let just enough sunlight through the clouds for me to get some nice natural sunlight. 

  Here's a little peek at the session.
Michaela wore her daddy's favorite outfit…a pink leopard print hoodie!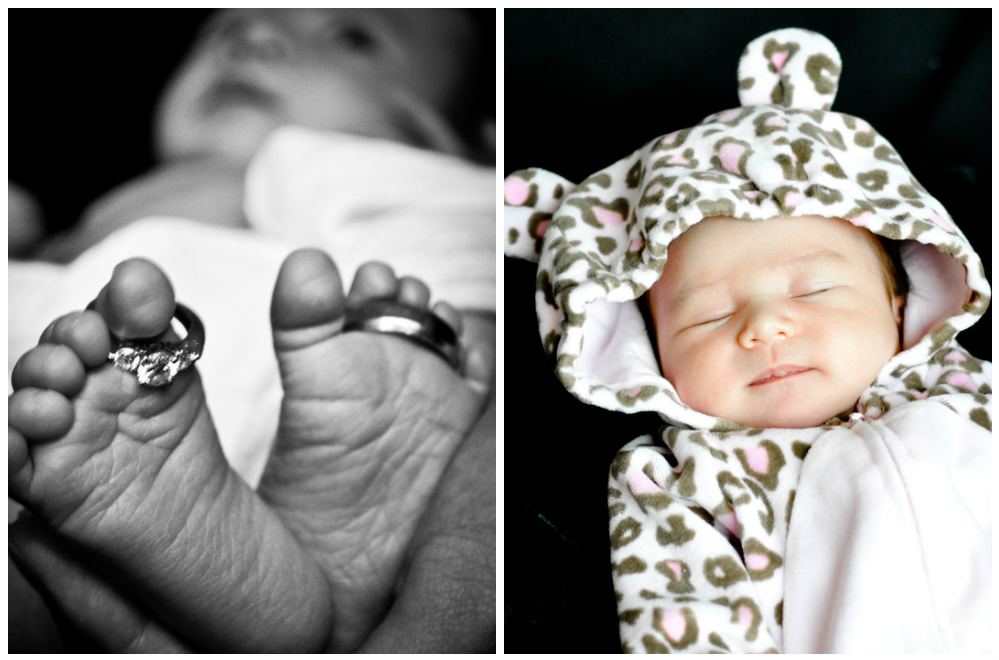 Some of my favorite photos of babies are the details…

Michaela liked to grasp her dad's finger.  It was a sweet moment.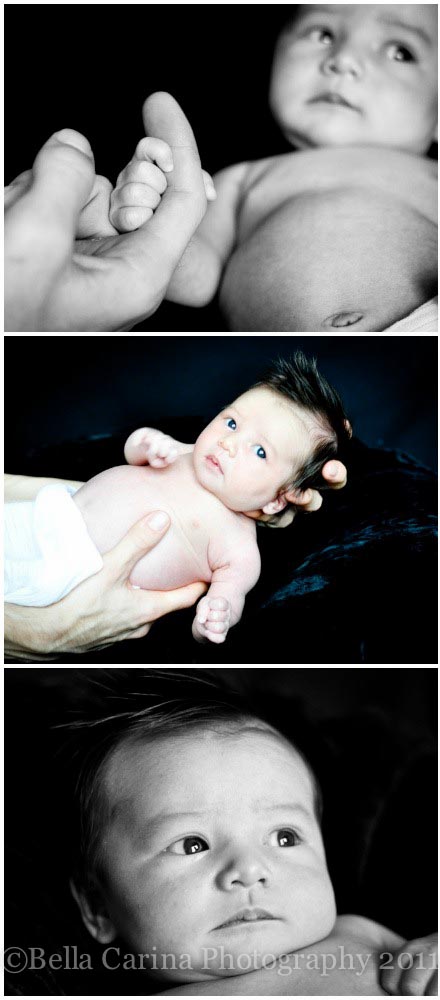 I also got a few nice photos with Michaela's mommy.  I was able to test out some new techniques, too. 

  I think it actually turned out pretty nice.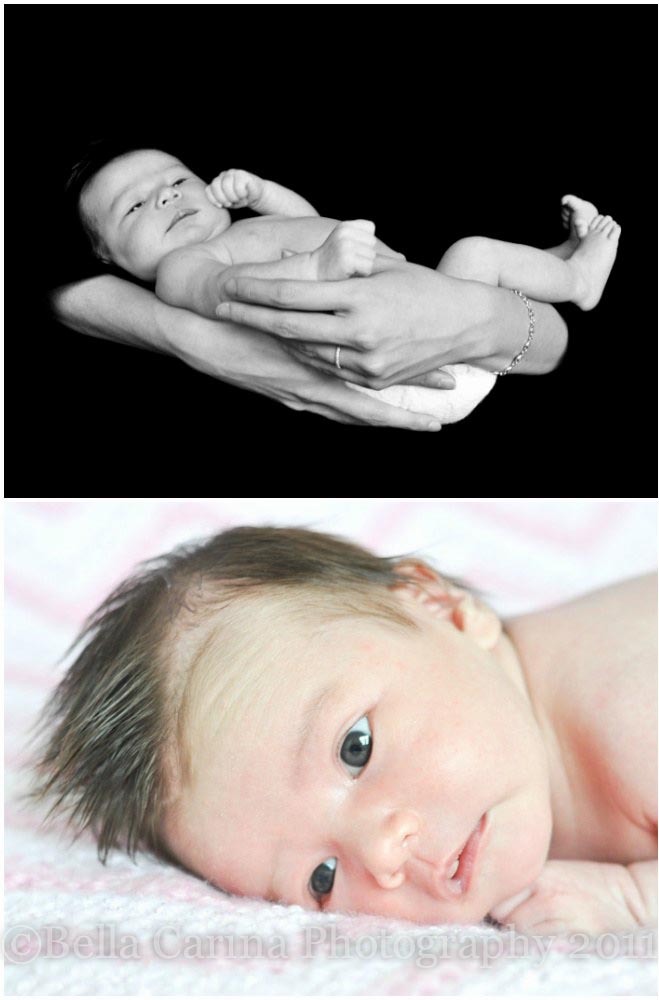 A special thank you to Dan and Sam for letting me capture these precious moments!  She is absolutely adorable!
**All images ©Bella Carina Photography 2011