You may remember Michaela from a few months ago when I took her newborn pictures (she was actually 3 weeks old if you want to get technical).  She was such a perfect little model then and she did pretty well for this shoot, too!  She managed to stay happy even through a few outfit changes…the camera loved her!
We started off with Michaela in this super cute pink tutu…I die!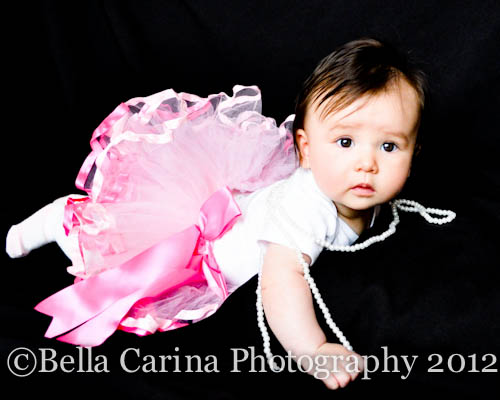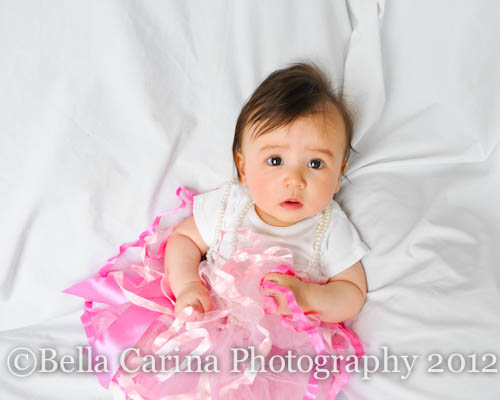 Then we switched it up to get some festive photos with her bunny.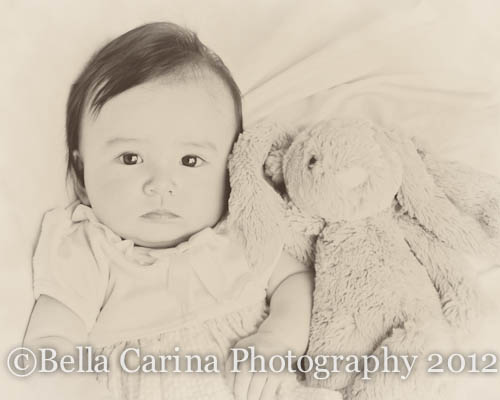 And we even managed to get a little smile out of her.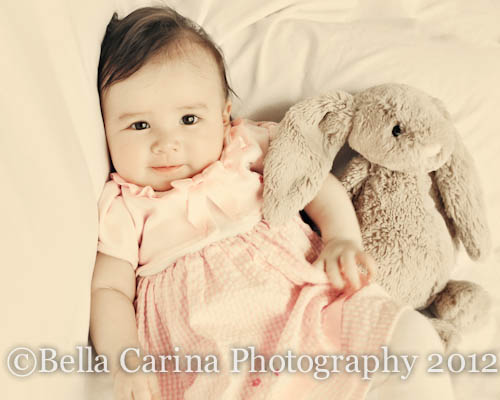 These last few pictures are some of my favorites.  Her daddy was able to get some cute smiles out of her.