This last weekend, Dane and I made a trip to upstate New York to visit family and welcome my cousin's third son, Pierce Jerome, into the world!
We didn't have much time, but I was able to sneak in a quick photo session with Pierce.  At less than 72 hours old, this little boy had already stolen all of our hearts.  This was the youngest baby I ever shot, so it was a real treat.  😉  I love how wrinkly and sleepy they are are that age.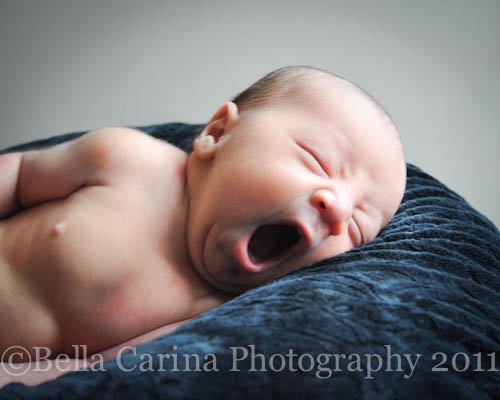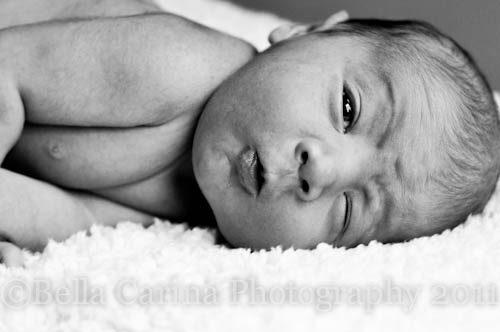 Part way through the session, Pierce got the hiccups and kept startling himself…it was quite cute actually. 😉  I'm not sure if he was enjoying it as much as we were.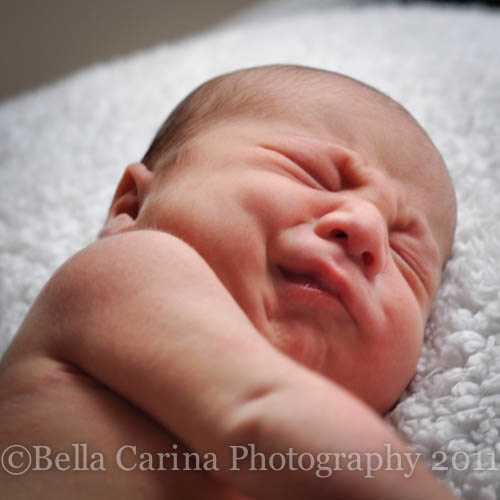 Usually babies this young are very sleepy and for the most part, Pierce is no exception, but he was nice enough to give us some wide eyed picture taking opportunities.  I just love how itty bitty he is!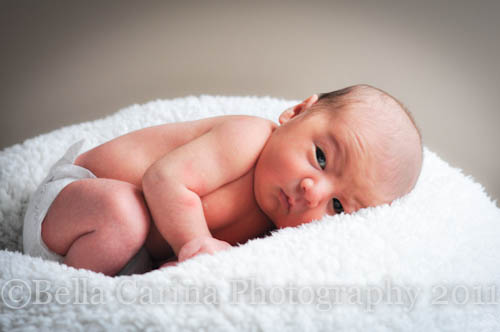 Such a little angel…
A big thank you to my cousin Michael and his wife Jocelyn!  Our entire family is so happy for you!