So, the title of this post explains everything and nothing all at the same time. 😉 If you were wondering where I've been for the past couple weeks, you came to the right place to find your answers. I was in California…I know you're all shocked. 😉 My baby brother graduated from Cal Poly SLO (that's San Luis Obispo for all you non locals) and we are all super proud of him. Since we were already going to be in the area, Dane and I snuck in an afternoon of wine tasting in the Paso Robles area (our favorite). It's hard to beat a glass of Turley red zinfindel if you ask us.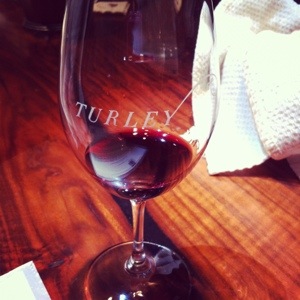 My awesome brother in law was able to reserve his family's beach house in Cayucos where we had an awesome family filled weekend. Seriously, is there anything better than good times with your loved ones? Dane and I were there a day early and spent some time walking on the beach and enjoying the town.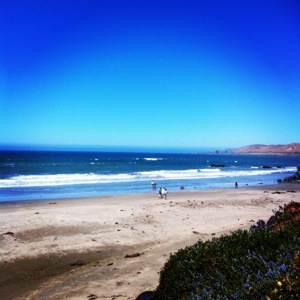 If you ever find yourself taking a trip up highway 1 and stop in Cayucos do not miss trying these cookies from the Brown Butter Cookie Co. They are brown sugar and sea salt cookies and they are amazing!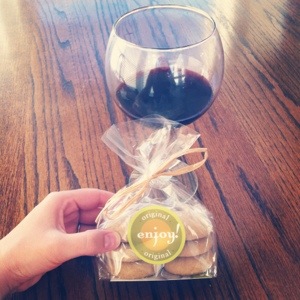 I'm on a quest to figure out this recipe because I was in love.

I was also lucky enough to be showered in love by my dearest friends and family at my bridal shower hosted by my maids of honor and my mom. It was perfect and exactly everything I could have hoped for. We had tapas and wine and yummy desserts too. Once I get around to downloading those pics off my camera I'll share some.
Since I live afar and coordinating schedules is never easy, we did my bachelorette party the same weekend. The day started off with a cabana by the pool at the Viceroy hotel in Santa Monica where we felt like celebrities.  Mmmmm…mimosas.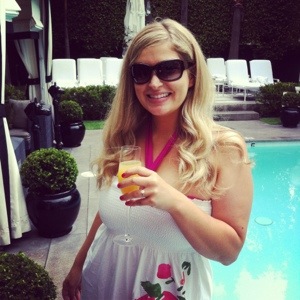 A turn of events caused our reservation at BOA Steakhouse to be canceled (a pipe burst at the restaurant!), which led to an awesome dinner at The Misfit Restaurant & Bar right off of the Third Street Promenade also in Santa Monica. I am still raving about their Basil Gimlet and Brussels Sprouts!  I highly recommend!
After dinner, we headed back to the hotel, which turns into a lounge at night. It was perfect.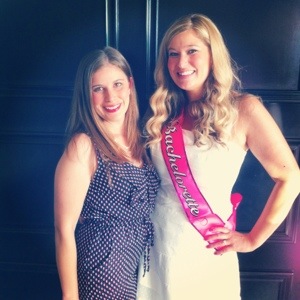 Isn't my smaller than me big sister beautiful?
So, after a fun filled week and a half in Cali, I'm back home with my cute pup and handsome fiancé. Maybe someday we'll even finish our bed (oh, DIY, sometimes you take soo long!).