Alternate titles for this post might be "My Big Fat Polish/Italian Wedding," "The Soon To Be Mrs. B," "We're Gettin' Hitched!" "It's the Most Wonderful Time of the Year," "He's Just Not That SO Into You," or "The Best Day We've Ever Had In Ohio". 😉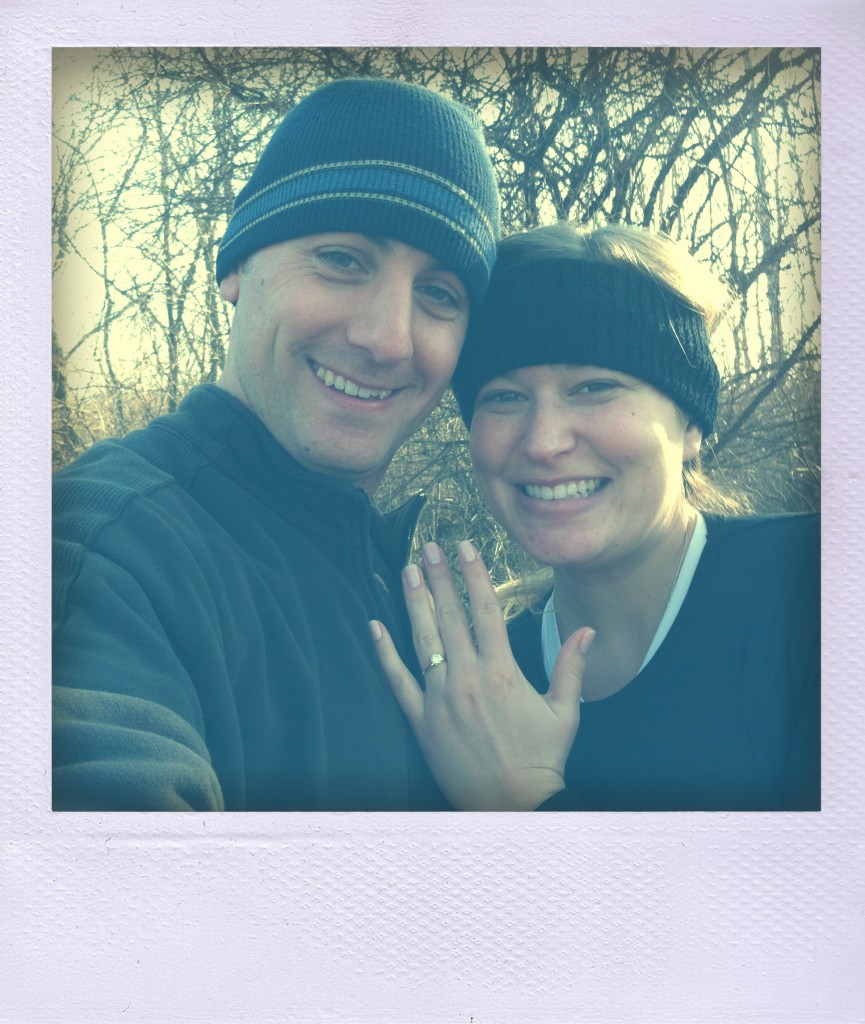 We are so excited to announce that we are officially engaged!!!
Dane proposed to me on a beautiful, (actually sunny!) winter day while we were on one of our weekly walks down by the Creek Side Trail. He totally surprised me and I couldn't be more thrilled to marry my best friend and the absolute love of my life!!
This photo was taken just minutes after it happened. Hence the work out clothes and our smiles that go from ear to ear!
Let the wedding planning madness begin!