That sums up my life right now…we made an Ikea run last weekend and so we've been doing quite a bit of switching back and forth between unpacking and building Swedish furniture.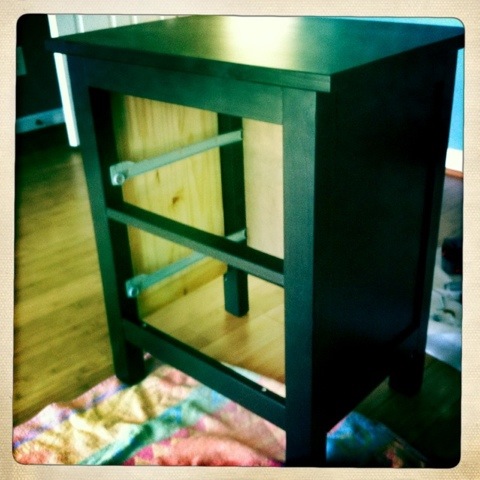 That's one of the bedside tables that is almost complete! I actually don't mind Ikea furniture and Dane and I find that we are both strongly attracted to the Hemnes collection, which makes deciding what to buy a little more simple.
Today while I was constructing one of the drawers, I may have gotten a little over zealous with the hammer…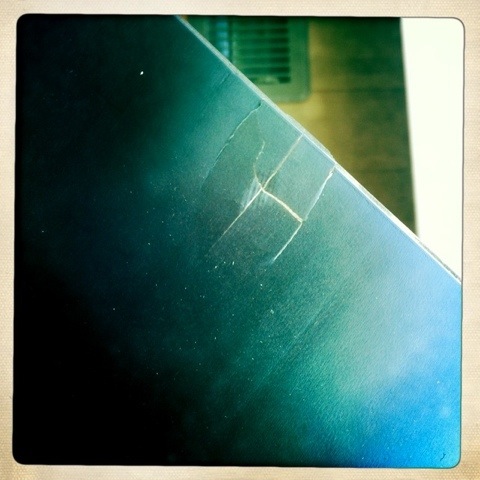 Total bummer. I'm hoping to just make it the bottom drawer and maybe no one will notice? Maybe? Well, now that I told all of you I guess the secret's out anyhow. 😉 I'm thinking maybe some wood glue and a sharpie will be enough to make it a little less conspicuous.
I've managed to clear all of the boxes out of our master bedroom with a bit of consolidating and moving it to the bathroom for now.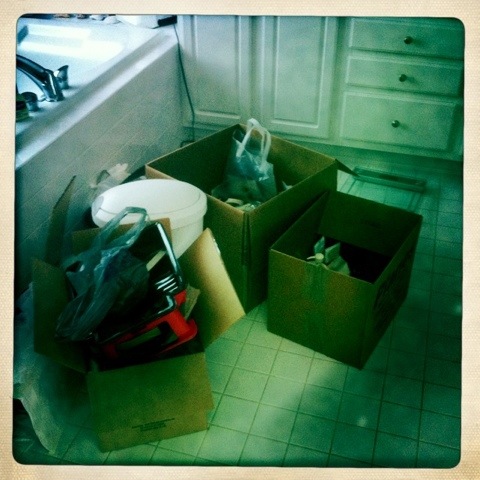 The thing is, we ordered a mattress (king size!) and it needed somewhere to go this morning when it got delivered, so clearing out the master moved up the list to priority one. It was supposed to take 4 weeks to arrive, ergo we don't have a bed yet…oops.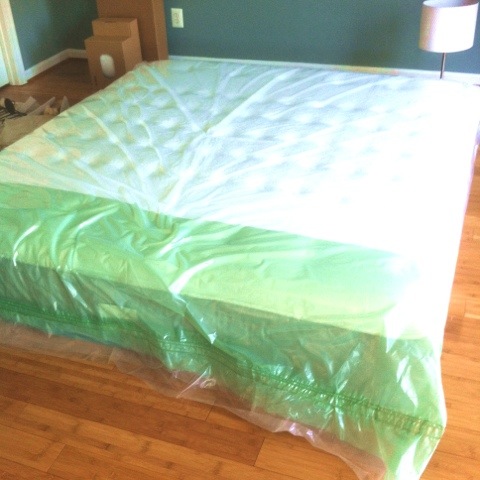 But, we're still pretty excited for it, especially since we've been sleeping on my old full size mattress from college since we moved in. A king will be quite the upgrade!
In other good news, we think we found a solution to Roman's slipping on the wood stairs problem! Hurray! He actually came halfway up the stairs on his own without any coaxing from me today, yay for progress!…more on our solution later.
Sorry for the complete and utter randomness of this post, but I figured I should at least get something on the blog to make sure no one thought that I had completely abandoned you…I'm just trying to organize my life, which seems to take a lot of time!
I'll leave you with a picture of a happily dozing Roman, because who doesn't love a good picture of Roman, right? 😉