My nephew, Zachary, got a couple Christmas presents from Aunt Karen and the soon-to-be Uncle Dane this year.  For one of his gifts I made him one of my hoodie towels.  (See my DIY tutorial here.)  I went with UCLA blue (that's his Dad's favorite) and a blue and tan argyle for the accent fabric.
I put it on his head and he ran around the house like he was Super Man!  Here he is on the move!  It's a little oversized for him now, but this way he can grow into it.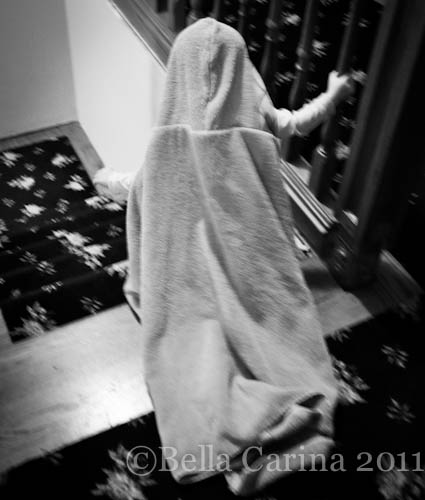 I think it's safe to say that he liked it.  Maybe not so much as a bath towel, but as a cape for sure!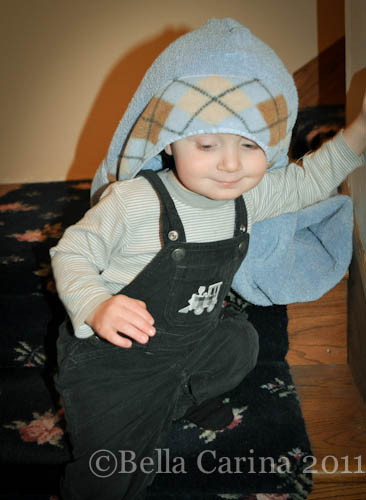 Did anyone else make hoodie towels as gifts this Christmas?  What about other DIY crafts and projects?