It was my birthday last week.  The last birthday I'll ever have.  Not because my life is being cut short or anything, but because it was my 29th birthday and everyone knows that women never get older than 29.  😉  Ok, ok…I'll stop complaining about turning 30 next year.  I'm actually not even all that upset about it, but I almost feel like I'm supposed to dread turning 30…that's what we women are taught; once you hit 30 your life is over…or at least you really need to start investing in wrinkle cream.  Well, 30 is the new 20, right?
Ok, enough of my blabbering on, that's not what this post is about.  This post is about my awesome birthday present that my amazing mom got for me!  It's actually two gifts that go together kinda like peanut butter and jelly.  She actually gave it to me while I was home for Christmas, but my mean thoughtful fiance wouldn't let me open it until it was my actual birthday.  At first I was annoyed, but then I liked that it made it a very distinct birthday gift and not just a right after Christmas present. 😉
So, I'm in love with both…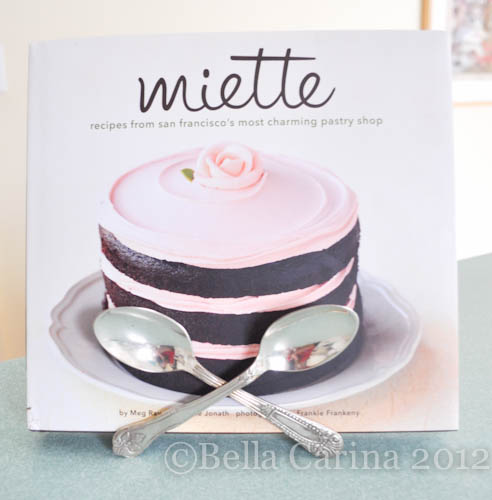 It's a super cute pastry cookbook (bake book, maybe?) and an adorable cookbook holder from Anthropologie (my favorite!).  And, no, I have no idea how to pronounce it (me-ette?).  I took Spanish and Italian…never took French.  😉  But, you could call it Dirt and I think I would still love it.  I mean, look at the scalloped edges to the pages…adorbs!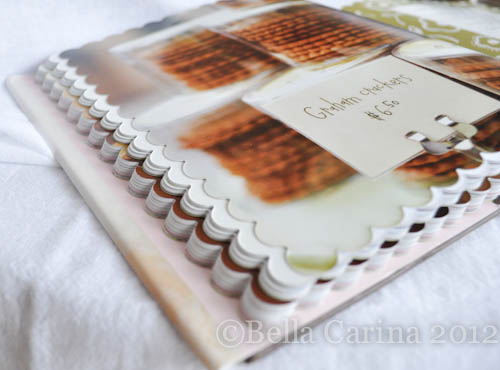 Those scalloped edges had me at hello.  And, I have been contemplating making my own homemade s'more fixin's, so those graham crackers are right up my alley.
Another thing that I love about it is the great photography (we all know I'm a photog girl by now, right?).  And the flower on top?  Presh.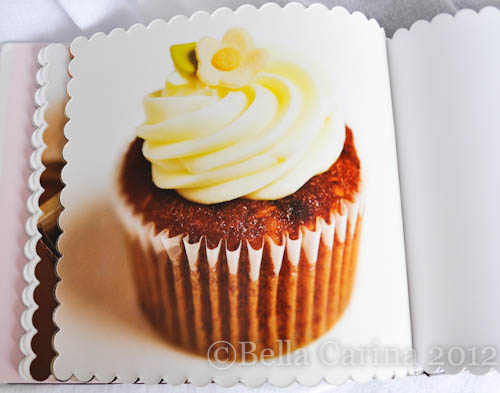 And another thing I like is that it's very clean and not cluttered looking.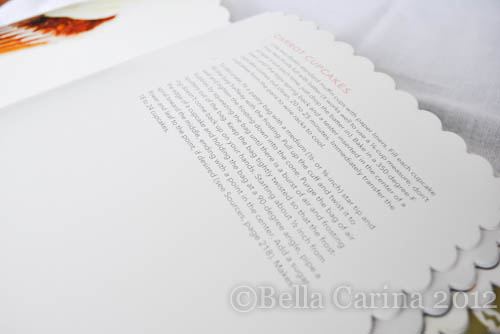 This picture makes me want to run out and buy a bundt pan!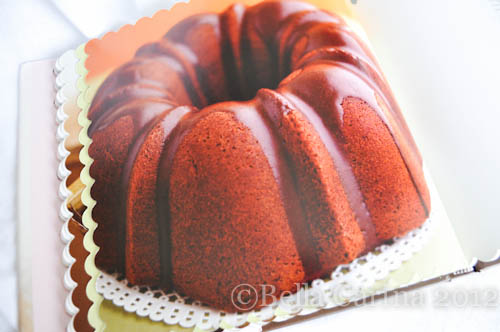 Before you take a gander at this next picture, you should know that my parents used to call me the principessa (that's princess in Italian in case you were wondering) and no, it wasn't because they love me so much and wanted to treat me like a princess.  It was in more of a "you are always whining and complaining like a princess" kinda way. (For the record, I have no idea what they are talking about.  All my memories of my childhood are of me being a perfect angel. ;))  So, when I flipped to this page, I thought maybe this was exactly why she bought me this book.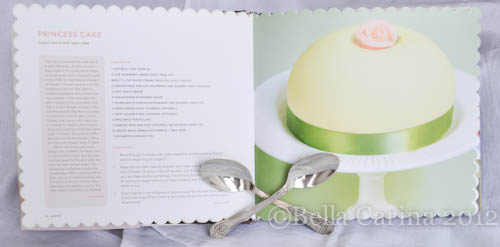 Doesn't it just look perfect being held open by those spoons?  I love.
Now, I must admit that all of this swooning has absolutely nothing to do with the recipes at this point…I haven't made one thing out of this book.  But, it's just so pretty!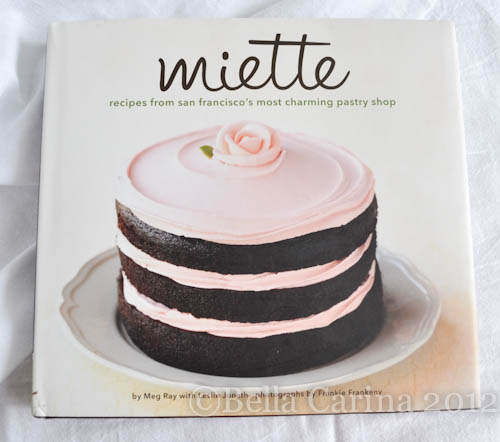 And I can't wait to frost a cake like the one on the cover. 

After all of my giddiness was out, one of the first things I thought was, "well, this isn't going to help me lose weight for the wedding!"  Haha  I'm considering hiding it up high in a closet somewhere so I won't be tempted to bake lots of yummy cakes over the next few months.  But, then again, it's so cute I kinda want to leave it out on my counter.  We shall see.
Anyone else get a new cook book (or bake book) over the holidays?   Anymore of you b-days-are-close-to-the-holidays people that try to keep the presents distinct?