Since I grew up in Southern California the concept of a "white" Christmas was pretty non-existent for me.  It was totally normal to get a bike from Santa and be able to go outside and ride up and down the street in 75 degrees and sunshine.  This year, SoCal did not disappoint.  Today, the day after Christmas, my mom, brother, and I woke up and walked the 3 miles to the beach.  There are a couple big hills that we had to climb to get to the water.  Here's what it looked like at the crest of the last hill today.  Hard to complain about blue skies, blue water, and a perfect 70 degrees!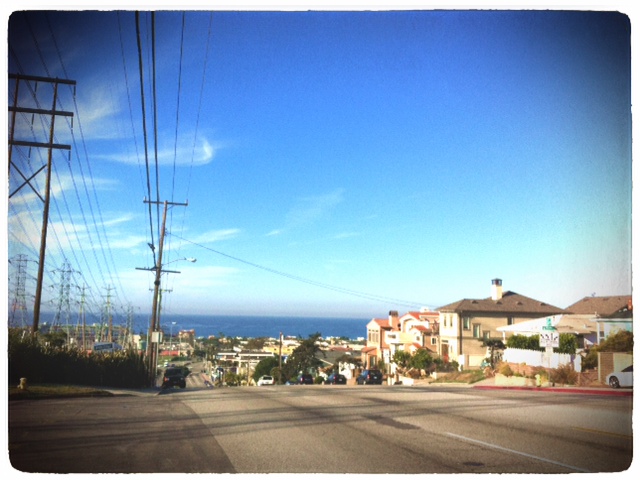 We walked past the Redondo Beach Harbor sign on our way to Hermosa Beach.  This sign is right on Pacific Coast Highway…yup, THE pacific coast highway, or PCH if you're a local.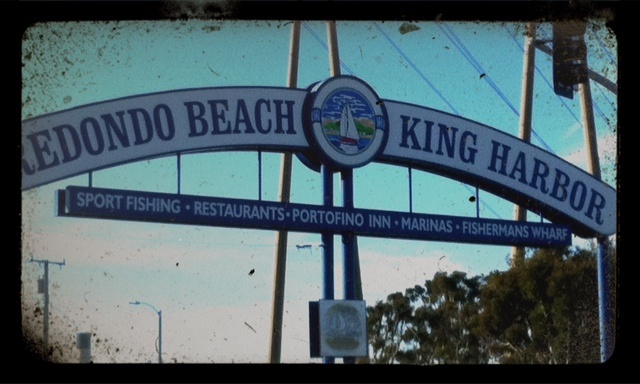 Then we made our way to the strand and walked by the Hermosa Beach Pier.  Here's a cool statue of a surfer that I love.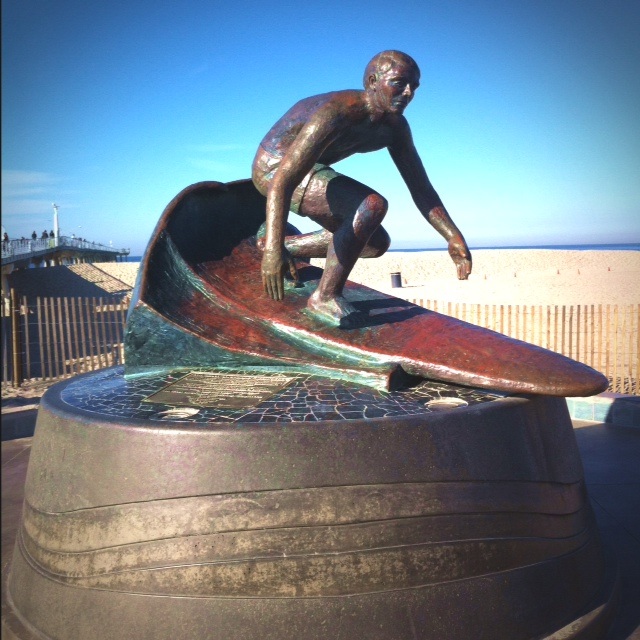 Just a bit north of the Hermosa Pier is my parents' most favorite restaurant, Good Stuff On the Strand.  They are those people that sit down and the servers know they don't need menus because they go there so often.  Rough life, huh?  Must be nice to be retired (in my Dad's case!  My mom's still workin' hard, so she's just a weekender!). 😉
One fun thing is that Good Stuff has their famous "strand cam" on their website, which gives you a live shot of the beach whenever you want it.  Check it out here.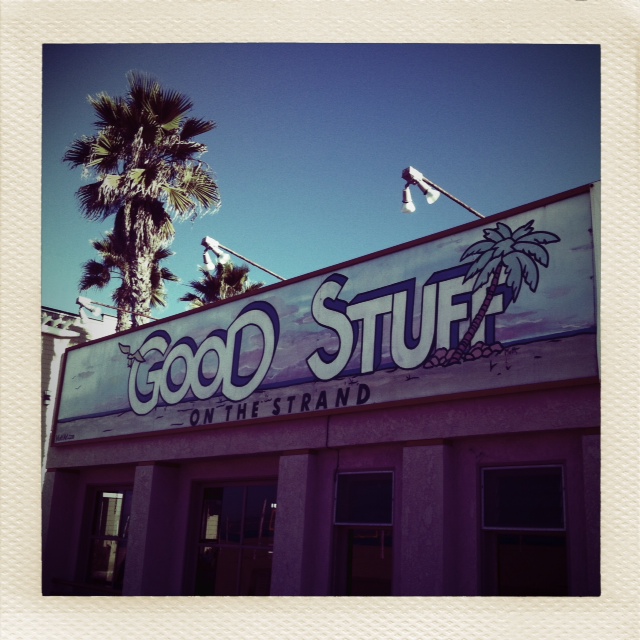 Even though it was breakfast time, I still ordered my favorite thing…The Good Stuff Wrap.  I'm not a vegetarian, but this vegetarian delight is sooo goooood!  Spinach, tomatoes, cucumber, sprouts, avocado, and cream cheese all come together to create a yummy mix of flavors.  And, I used some restraint after eating waaay too much on Christmas and got a side of fruit instead of sweet potato fries (which are awesome, btw!).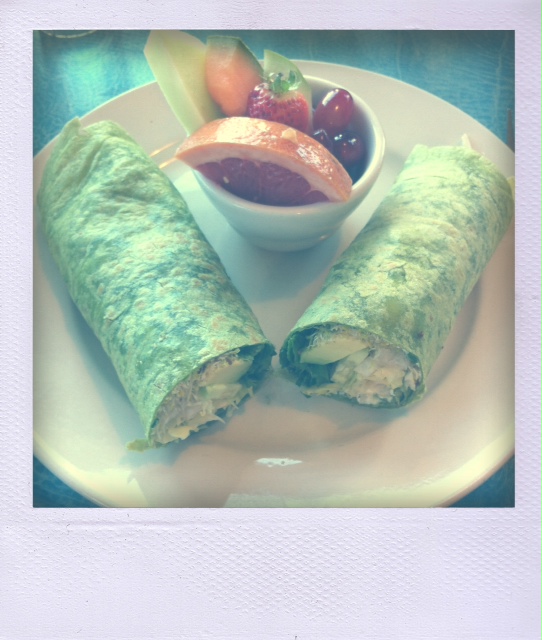 Here's a shot of my mom and I after the walk.  Don't worry, my dad drove down and met us for breakfast, so we got a ride home. 😉  My mom, sister, and I are currently training to walk a half marathon at the end of January, so we just needed to get a short training walk in today.  (We did 11 miles on Christmas Eve!)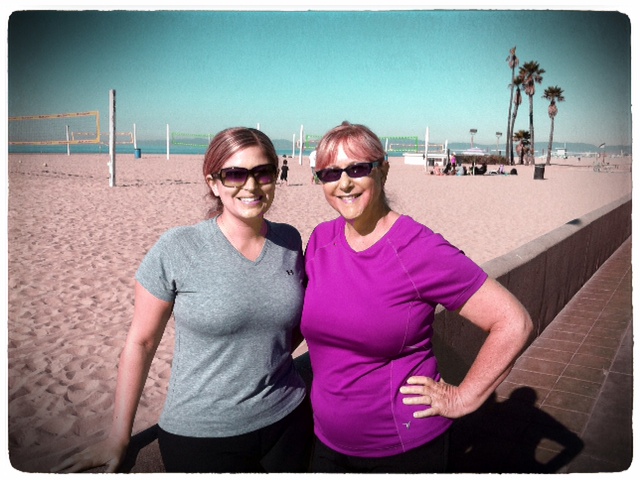 I'm so lucky to be able to spend Christmas with my family in paradise!  Moving to Ohio sure has made me learn to appreciate it!