It's been a little over two weeks since I made my very own homemade vanilla extract (click on the link to see how to make your own).  I thought it was about time for an update!
Here's how it looked on day 1…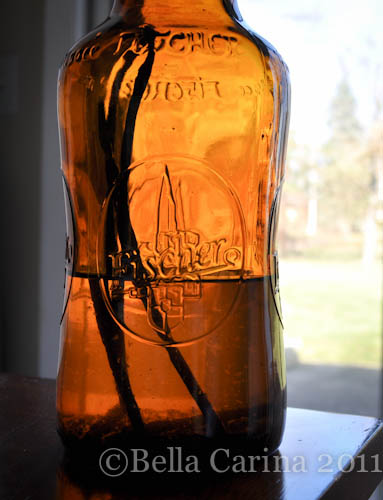 After a couple weeks of steeping and shaking it up about once a day, it now looks like this…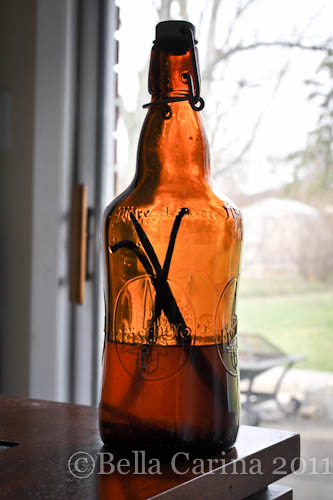 Dane was even kind enough to shake it up for me while I was visiting California.  Nice boyfriend. 

I'm very excited about the progress and it smells soooo yummy!  In about 2 more weeks it should be ready for baking and this stuff only gets better with time (and can last forever if you keep adding more beans and more vodka).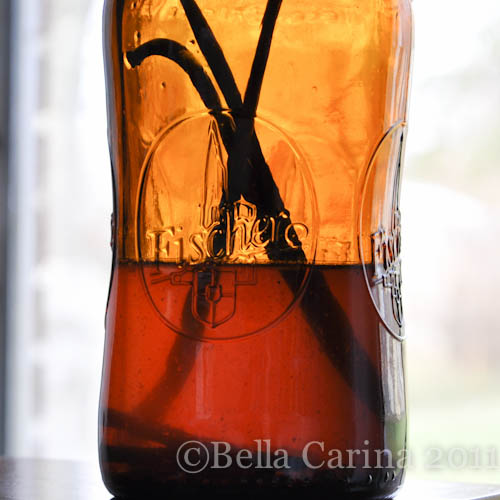 I've actually been storing it on its side to get all of the vanilla bean goodness in the vodka.
Has anyone else made their vanilla yet?  Seeing some progress?