One of the first things on my To Do list for our weddin' plannin' is the Save the Dates.  There are seriously a million options out there…no really, I counted…one freaking million.  But, being photographer minded and being budget minded, one thing I decided for sure is that this is definitely going on the DIY list.
I did briefly think about doing save the dates that did not involve a photo of us.  Like this one that I created on www.weddingchicks.com in their free printable area.  (Make your own here.)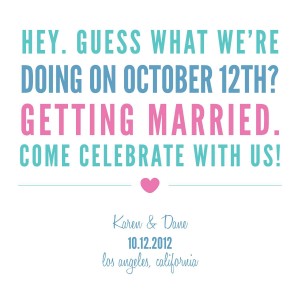 I love that they are customizable and you get to pick your colors…and F-R-E-E.  But, like I said, I'm photographer minded, and so I scrapped that idea and went back to the drawing board.
Originally, Dane and I talked about taking photos here in Ohio and getting the STD (save the dates for all you non-all-over-wedding-forum peeps…haha…I mean, I've been engaged for almost a month now, so I pretty much know everything at this point. 😉 ) out ASAP (that's two acronyms in a row…boo-ya!).  But, then we thought about it…it's cold here.  Granted, it's warmer than it usually is in January, but it's still cold and since we are having a Southern California wedding near the ocean, we thought our guests might be better served with a photo of us actually at the beach to entice them to come.  Luckily, we are planning a trip to cali shortly so the situation can be remedied…yay!
Next, I started thinking about what the picture should be.  I'm really digging the wedding date banners kinda like this one that I pinned from here.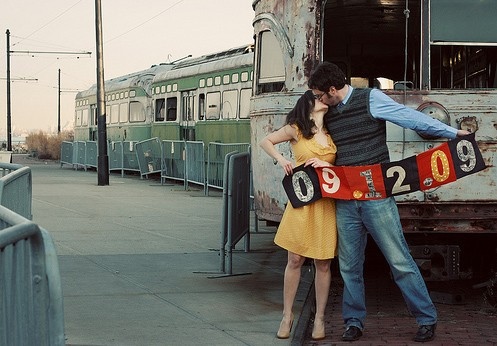 Or like this one, which I did not pin, but I like, but you know…with numbers.  (Originally from here.)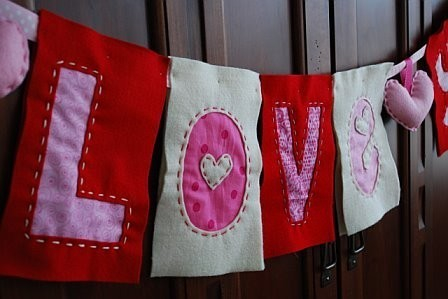 I started to think about what kind of fabric to use and I thought the easiest fabric to use would likely be felt since the edges don't fray.  And then I can use hot glue, which is always fun!
I already had a slew of felt from my failed attempt at making my nephews DIY fabric alphabets (I haven't given up, but it's on the back burner…I mean, they can't even talk, let alone spell yet, so I think I still have time. 😉 ).  What I didn't have is pink felt and that is the color I want for our accent color.  So, off to Joann I went with my 50% off coupon (it pays to be on their email mailing list!) and got a yard of shocking pink felt for only $2.50…some non-pink-loving-folk may think that this was $2.50 too much, but I like pink, so I was happy. 

Here's what I got as far as materials.  Everything was already owned except for the pink.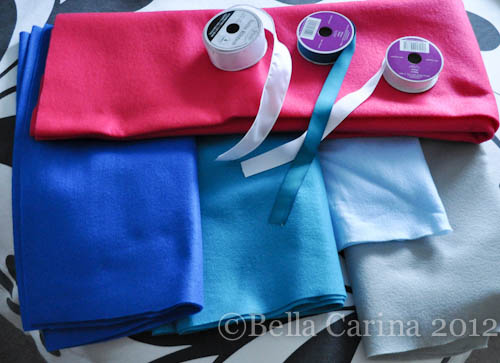 So, I'm not sure what I'll come up with, or if I'll even end up using it in our save the date, but I'll be sure to let you know!
Oh, and I guess I haven't really talked about our wedding colors yet, which aren't actually finalized.  We're thinking ocean colors with accents of pink…hence, all the blues and the shocking pink. 😉
One more thing I wanted to mention is that I discovered a company called Vistaprint that seems like they are very reasonable as far as getting things printed.  They also have magnets available, which we are considering as an option.  Annnnnd, to top it off, I bought a groupon for them!  (Yay, groupon!)  So, once I figure out what we're doing I'll likely get them printed through them.  Has anyone had any experience with vistaprint?  I would love to hear some feedback!
***PS:  Not sure what's going on with WordPress (that's the format I use to write this lovely blog) but it doesn't like my hard water post for some reason and keeps unpublishing it and reverting to an earlier draft!  Looks like I'll be writing that post for the third time in two days!  I hope this doesn't become a trend!