Yesterday, I started my journey at the Dayton International Airport (ahem, ya it may be small, but they fly to other countries, ok? Kinda a big deal). It was dark and early at 4:30 am.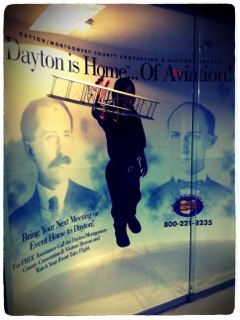 And, yes, the Wright Brothers are from Dayton (this was something I had never known until I moved here). And, yes, this is a weird poster, but it was the only thing I could find in the airport that represented Dayton.
I had my trusty travel companions in tow.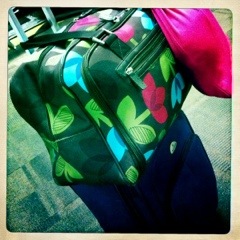 And after de-icing the plane at both airports…(brrr!)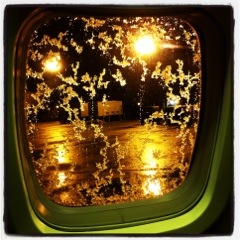 I made it to sunny California! Here's the infamous spaceship restaurant at LAX.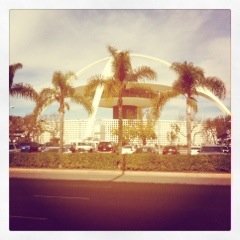 Getting excited for our half marathon this Sunday…wish us luck!