Actually, I already went.  I was able to sneak away to California last week for a quick visit and had an awesome time with friends and family…especially my cutie nephew Zachary who gave me lots of love, cuddles, and smiles which made this aunt a very happy girl. 

This was a very impromptu photo shoot right after baby boy woke up from his nap and luckily he was quite happy and smiley for me. 

This picture was after he ran away from me down the street and I brought him back to the front yard…these little guys can be quick!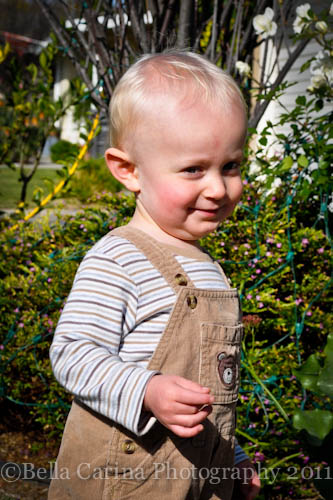 Playin' with the hose…luckily he wasn't able to actually turn it on or I may have been in trouble (not the Nikon!).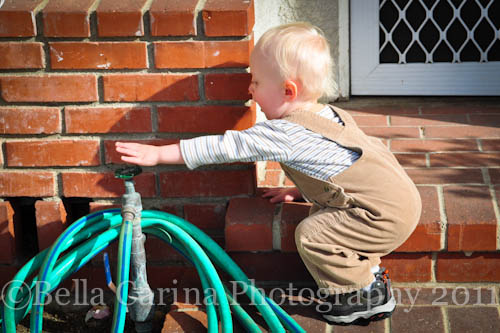 This is where he was yelling for mom to make sure she was still inside ("da, da!"…that means mom…and dad, grandpa, Aunt Karen…etc…)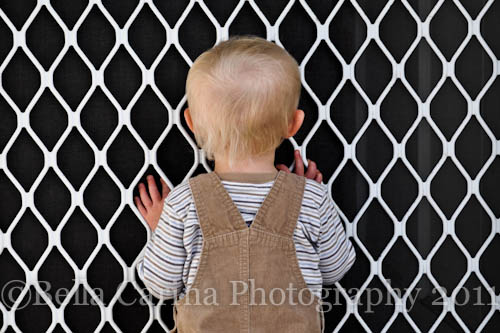 He's become quite good at climbing up and down stairs in his almost 16 months…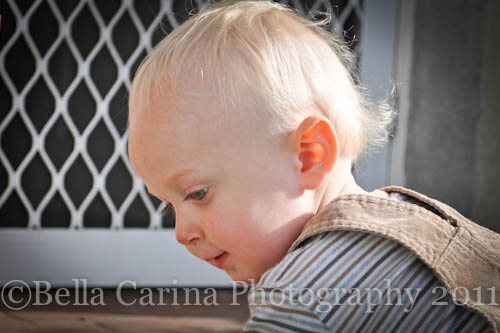 In case you were wondering…yes, it was 75 degrees and sunny almost the whole time I was there…sigh…
Watch out!  He's a quick one!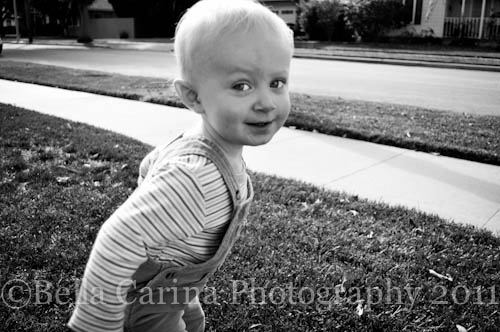 And my favorite photo of our little mini sesh…an oft difficult to catch on film…legitimate smile from Zachary.