Last week, I was so excited that we finally had some real snow.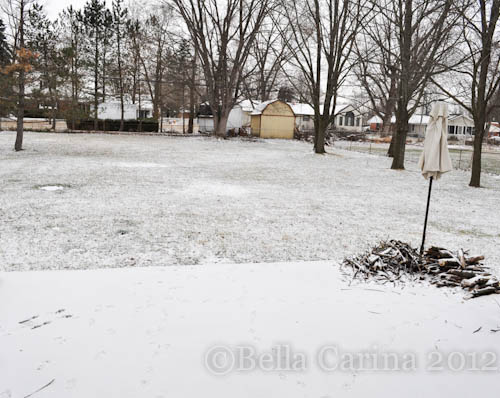 And Roman's cute puppy paws left a trail on our patio.  So cute!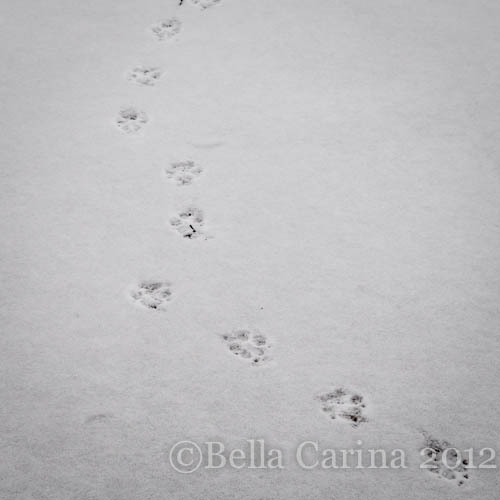 And our wood pile looked a little more rustic…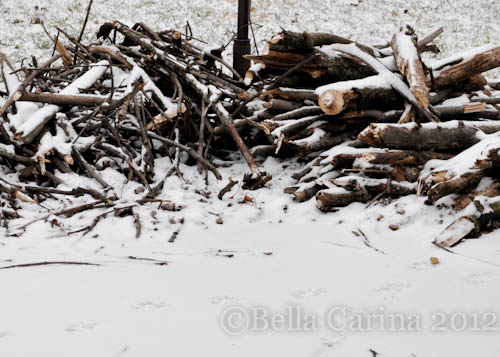 And, even more exciting for me was that I had some reprieve from wiping off thick nasty mud from Roman's paws (and back, and face) every time he came back in the house.
Remember when he looked like this?
Don't get me wrong, I'm glad it's not 20 below zero here, but if it's going to be close to freezing and raining, then I'll take snow any day.
So, today, my backyard is back to looking like a swamp after a full night of rain.  Sadness.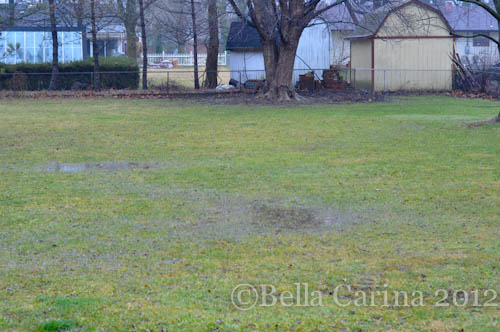 And my wood pile is back to looking like a soaked hot mess.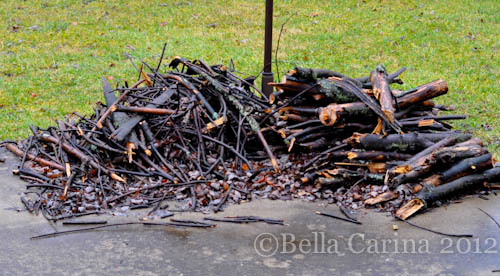 And I'm back to wiping off muddy paws.  Which also means poor Roman is back to getting locked in the kitchen…which really is a sad sight to see when he puts his little chin on the gate pleading with us to let him into the living room. 

If this California girl doesn't get to have 80 degrees and sunny, then darn it, I want some pretty white snow!
I guess we can't always get what we want.  But, I do know that Dane would love a snow day or two before Spring comes in full force.  Puhleeease?  😉
Anyone else not enjoying the warmest winter in history?  I am glad that these last two winters were not reversed.  I may have had a melt down if my first winter ever was warm and rainy and my second was a snowpocalypse crazy ice storm winter!