Wow…things have been a little busy for me the last few weeks! Dane and I are officially living at our new house in Virginia! After multiple days of packing, moving, driving (Dane in his car, I in mine with the pup), and then the truck arriving with all of our stuff, we are both exhausted! Dane had to start work Monday, but they let him have the day off to help me when the movers arrived yesterday, which was such a blessing. The men that moved our belongings in we're absolutely awesome! As of now, most of the boxes and furniture are in their rightful rooms…but nowhere near being unpacked. Dane and I decided that it would be best to tackle one room at a time in order of priority and the kitchen came first.
Although we made a lot of headway last night after the movers left, the kitchen still isn't done, but (!) I was able to do this this morning…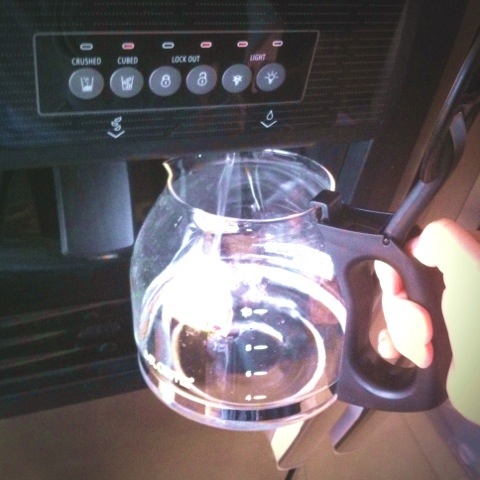 Yup, that's me getting water from our new awesome fridge.
And a little of this…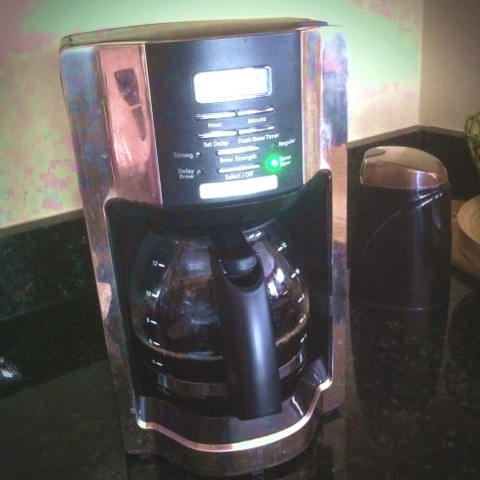 I made coffee in our new kitchen! Aren't those counters beautiful? I heart them.
I was also able to do a little of this…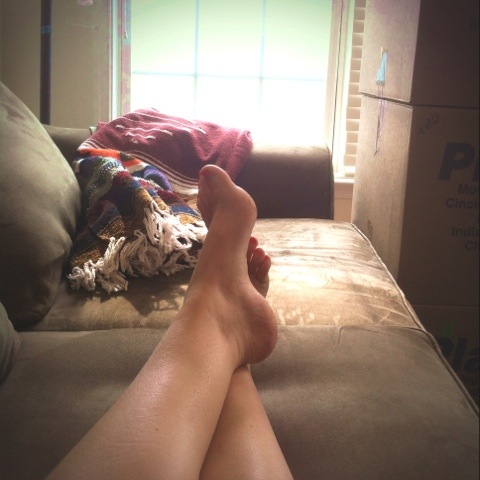 As in, kick back on our couches and drink coffee among boxes. Shhh! Don't tell Dane! As far as he knows I've been unpacking since the moment I woke up…haha.
It's awesome to see a house transform into our home and we both can't wait for the day when the three of us can be happy and relaxing! Poor Roman isn't adjusting well to the new digs. He's been scared to walk up the stairs and go into new rooms. Sad face. But, we're working with him and he's getting better…and I'll carry him upstairs to bed every night if I have to! The stairs are slippery, you see, and he gets about halfway, slips, and then turns around and walks back down. Ordering Paw Wax is on my to-do list.
As far as posts to come, I still have photos from potential posts on my camera just ready to be edited and written about so you might see some pictures from the old house mixed in along the way. And of course I'll be blogging all about the new house! Some painting has already been done and we have all kinds of projects to tackle, so stay tuned!!