I swear I will stop the Ohio bashing soon.  But for now can we just take a look at this…
Dayton, Ohio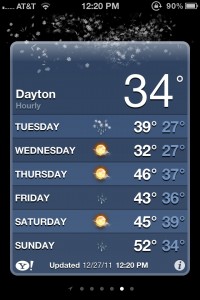 versus Torrance, California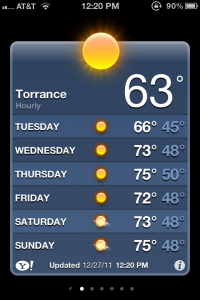 Seeing a side by side really helps me understand why after 28 years of having a nice olive skin tone living in California, I now have pasty white skin.  Haha.  It's because I never go outside in Ohio during the winter!
Hope everyone is still enjoying their holidays…I know I am!
PS:  Happy 23rd Birthday to my most favorite little bigger brother, Max!  Love you!