Yesterday, I dropped a bag of groceries.
I dropped the bag of groceries that happened to have an 18 pack of eggs in it. Bummer, right?
Managing to spare the actual egg part from 5 out of the 8 eggs that cracked (some were beyond saving) , I started to think about what I could make with 5 ish eggs…quiche of course! When life hands you broken eggs, make quiche!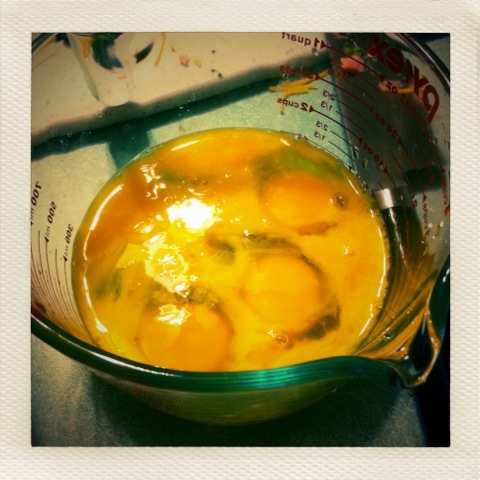 I made a pie crust from scratch ran to the store to buy a frozen pie crust and pick up Twilight at Redbox (being a huge fan of the books, I find the movies very "meh" but still feel the need to watch them).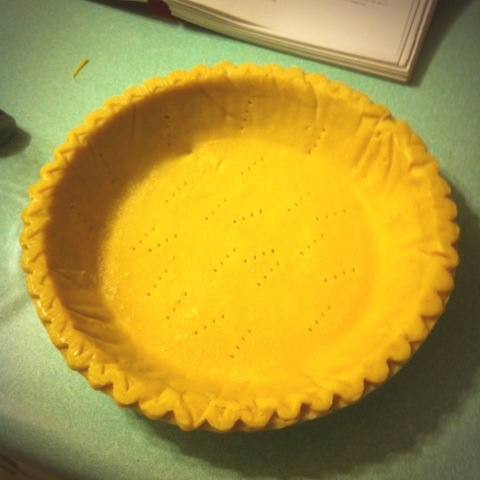 (Don't forget to use a fork to prick the bottom.)  Then I scrounged around the fridge and came up with some broccoli, smoked ham, and reduced fat cheddar cheese. I chopped them accordingly.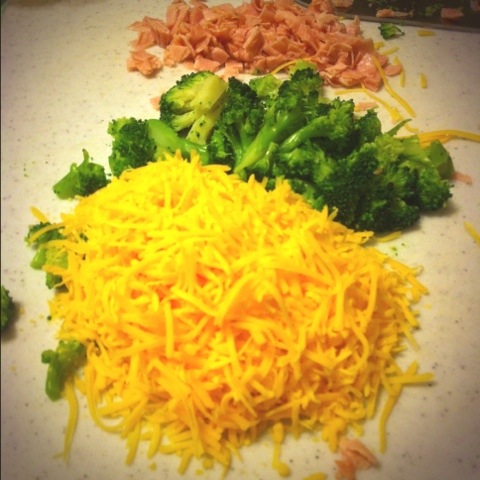 The next step is layering them a little at a time.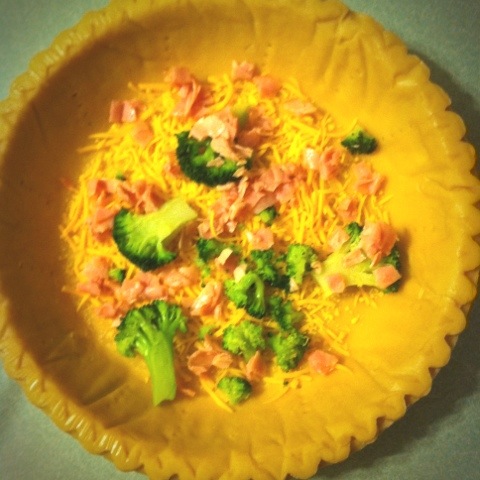 Continue layering until everything's all one happy family in the crust.  Be sure to set aside a little cheese to sprinkle over the top.  Oh, and make sure your oven is preheating at 425 degrees.
Next, use a fork to whisk up the eggs and add some milk. I used skim because it's what I had in the fridge, but quiche recipes usually call for whole milk or even heavy cream. I probably added 3/4 cup.  The whole egg to milk ratio is debatable.  You just want enough liquid to cover all the add ins and fill the crust up.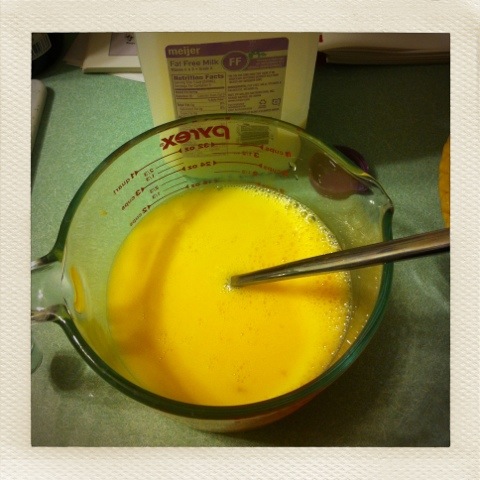 I forgot to do this, but you should add some salt and pepper into the egg/milk mixture, too.  Then, pour it over the top of all the ham, cheese, and broc.  You can really use any add ins you want with quiche.  I usually add some chopped onion, too but didn't this time because I didn't have any at the house.  Get creative.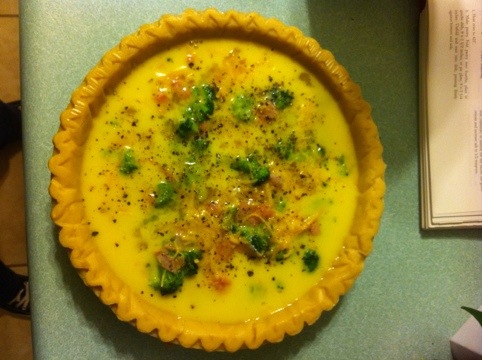 Sprinkle some cheese on top and place it in the oven on a baking sheet.  Bake for 15 minutes at 425.  Then drop the temp down to 300 degrees and bake for another 25 to 30 minutes.  The quiche is done when you insert a knife into it and it comes out clean.  Doesn't it look yummy?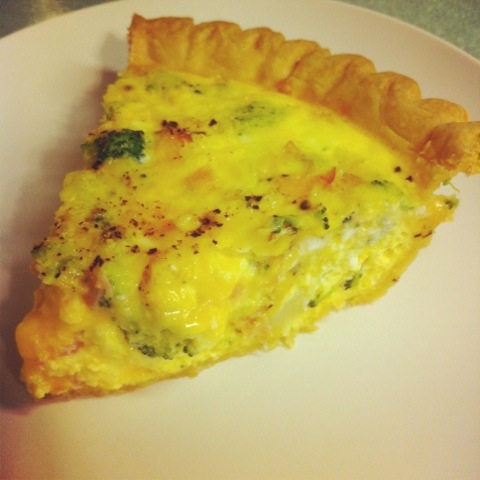 Yay me for dropping the grocery bag! Sometimes accidents can turn into something wonderful. 😉
Oh, and quiche is great as leftovers! I'm excited for breakfast!
Have you had an accident turn into something good lately?  Are you already getting out of your seat to go make your own buy a frozen pie crust, so you can make quiche tonight?  I thought so.