Alternate titles for this post might be "Goodwill Booty" or "Things We Do For Fun". Let me tell you how wild and crazy a Saturday night with Dane and Karen can be… (if you haven't already noticed that I can be a bit sarcastic, I hope this post clears it all up for ya).
This last Saturday night on the way home from using our store credit at Kitchen Collection (9 dollars and change in case you were wondering), we made a decision on a whim to stop by our local Goodwill. We're super spontaneous like that. 😉 In the past, I've thought of Goodwill as a place where you go to buy Halloween costumes. But, friends, let me tell you, one man's give away is another woman's treasure…particularly this woman.
We walked into the doors and the first thing that caught my eye was an awesome all wood rocking chair. I saw it from afar and figured that it already had a "sold" sign on it because that always seems to be my luck when I find a cool piece of furniture. I quickly walked back to it and saw that it was still for sale! I immediately sat in the chair and looked up at Dane with my best "can we keep it?" eyes and of course he said "yes!" I was probably more excited about it than a normal person should be, but like I said, I never find cool stuff like this! Here she is in all of her glory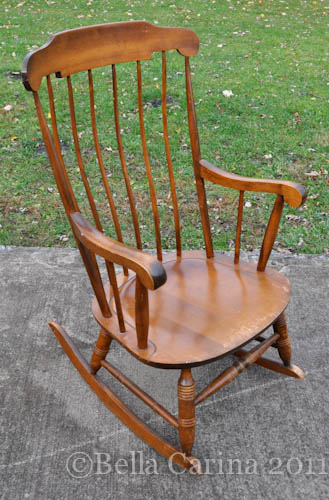 Yay! $12.99 later, we got to take her home. I love all of the lines…slightly curved, but not too fancy or sophisticated. There's a little bit of detail, but it's not too showy.
Before we left, another little treasure caught my eye. I've been wanting to get a big basket without a handle that I could use for my newborn shoots. That's why I was stoked when I found this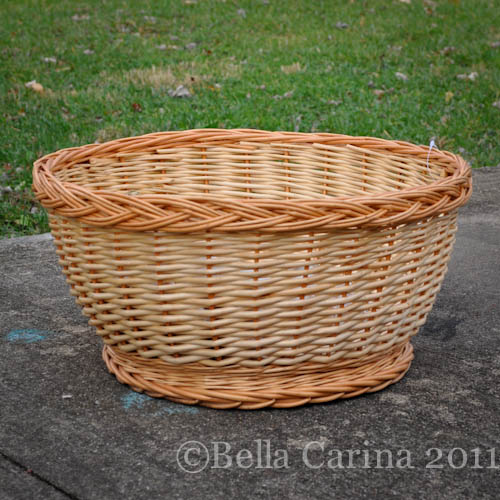 This was $6.99, which I thought was a little expensive, but considering the ones I've seen at Target have been closer to $40 (like this one), it's a pretty good deal. I'm thinking that a little brown or black spray paint will make this photo shoot ready.
It also came with this awesome fabric insert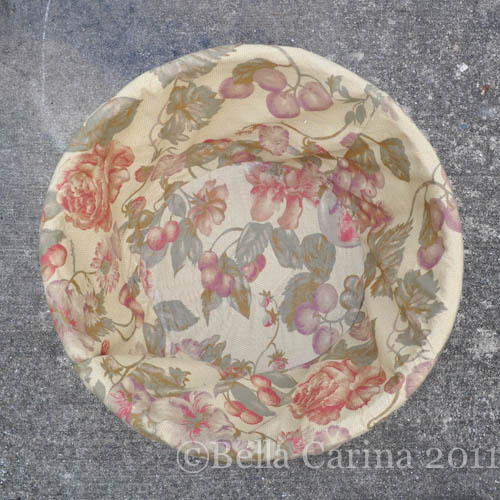 which happens to be sewn into the basket on the bottom.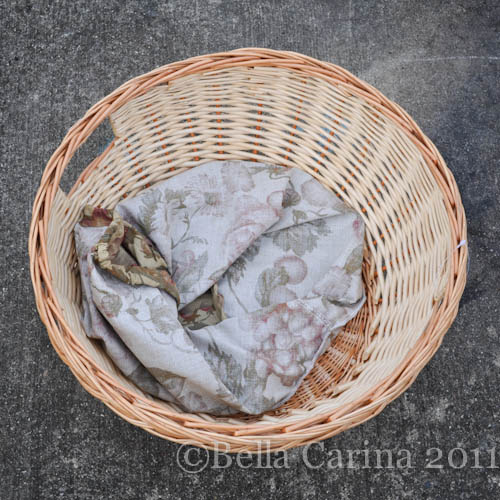 Nothing some scissors can't handle. Can't you imagine a little cutie baby on top of blankets? It's going to be awesome.
Back to the rocking chair (which was not easy to get home in my little volvo, btw). This guy could use a little TLC.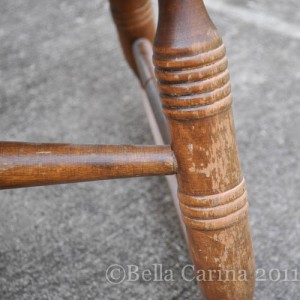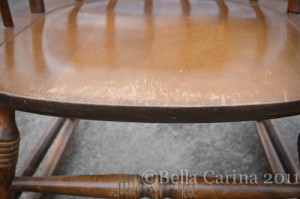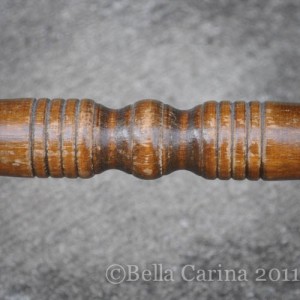 And, I'm not gonna lie…I'm not excited about hand sanding all of the detail work and spindles.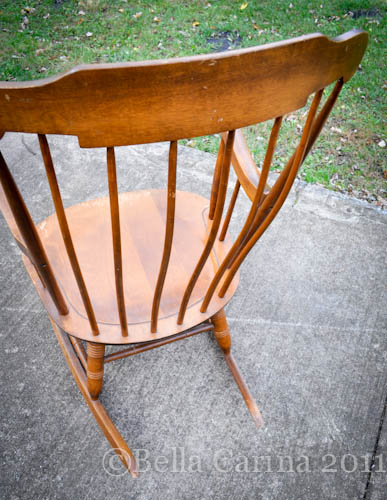 I have all kinds of fun ideas spinning through my head for this little gem. Even if it does need a little extra love and elbow grease.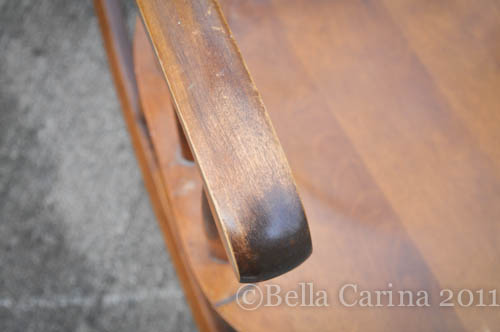 I have no clue where this chair is going to end up. That also makes it a little difficult to decide how to refinish it. A lot of our furniture is dark wood, so I'm sure a coat of dark brown stain and some poly would make it look amazing, but I'm thinking I might get a little more funky with this one. I'll let you know and come back with a tutorial on how I did it all soon (ish).

Anyone have any awesome Goodwill finds recently? Do you have exciting Saturday evenings with the love of your life like we do? Speaking of Good Will, did you know that they are a pretty awesome non-profit organization that provides jobs and training programs for people in need such as veterans and handicapped individuals? If you didn't, now you can feel even happier when you find your next piece of furniture.