My brother was "lucky" enough to be born just two days after Christmas.  I can relate since my due date was actually Christmas day (but I was smart enough to stay inside for two extra weeks).  Having a birthday close to Christmas inevitably means that you get a lot of two-fer gifts or combined gifts.  Like, "this is your Christmas and birthday present" kinda gifts.  Knowing this, I make a concerted effort to get my brother two distinct presents each year.  So, when I asked my mom for some wrapping paper to wrap his birthday present and she responded that all she had was Christmas and Hanukkah paper (no we're not Jewish, but, Shirley, the woman that owned the house I used to live in was (God rest her soul) and she left us an abundance of Hanukkah paper and cleaning supplies among other things) I knew I had to figure something out.
I decided it was time for me to brush off my DIY skills and make some wrapping paper.  My brother is a simple guy…like a plain black shorts and t-shirt kinda guy…so I knew a simple, yet personalized solution was in order.  Insert a paper Trader Joe's bag, a pair of scissors, and a black sharpie pen.
First, I cut open the Trader Joe's bag to lay flat.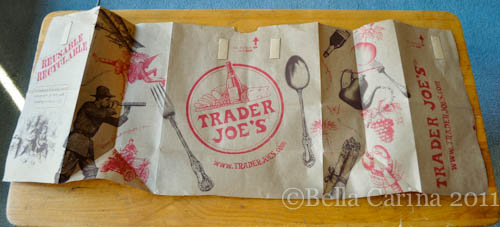 Then, I put the item to be wrapped (a Magnetic Knife Holder
from Amazon.com in case you were wondering…my bro is a pretty awesome chef, even if I do say so myself) on the paper to cut it to the proper size.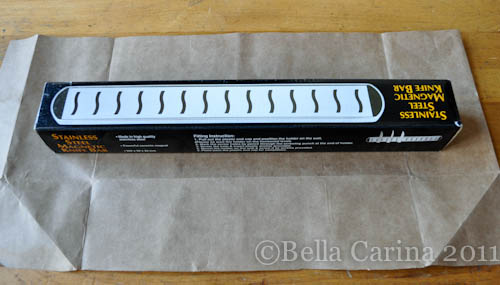 Once cut to size, use a sharpie (or other fun markers) to personalized the paper however you wish.  I chose to write "Happy Birthday" in a few different languages, along with his birthday date, and his age (23).  I also added some curlycue confetti.  

  Get creative!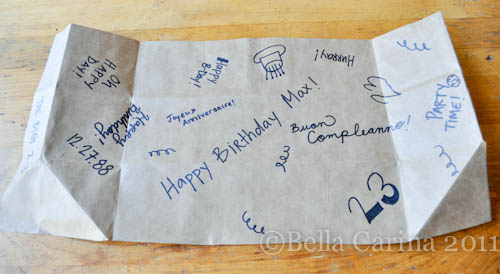 Admittedly, I don't have the best handwriting or drawing skills, but I think it adds to the charm of it all.  (Yes, that is supposed to be a birthday cake that is upside down towards the top.  It looks more like an upside down hat with antennae sticking out of it. )
Once, you are content with your personalization, wrap the item as usual.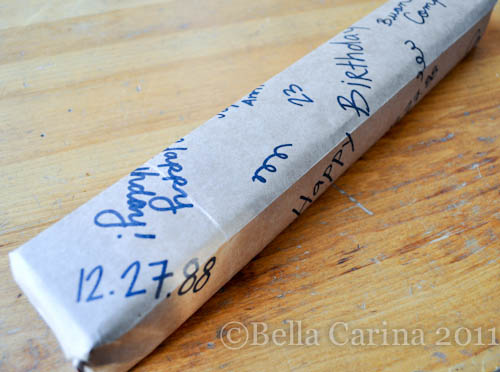 It took a little more tape than normal wrapping paper because it was so stiff.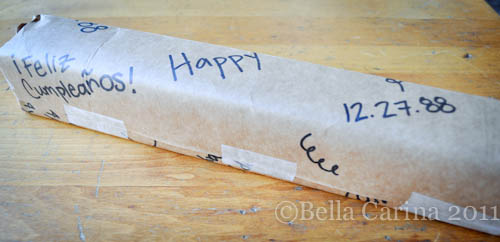 But, I still love how it turned out and I'm sure Max appreciated a birthday gift NOT wrapped in Christmas paper (or Hanukkah paper for that matter).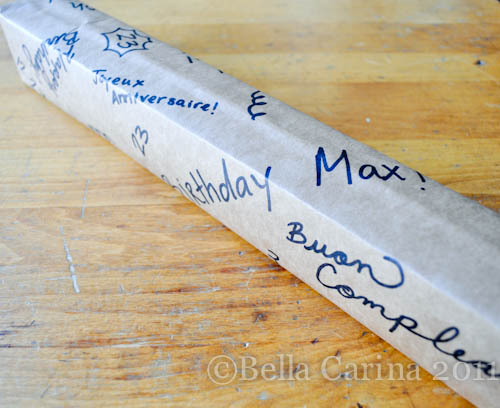 I also love that this was a great way to reuse paper bags and the fact that this project was totally and completely F-R-E-E!
Happy Birthday, Max!